Is it weird that every time I hear the phrase "the return of the..." I automatically think "
King
" or "
Jedi
"?
But that's neither here nor there.
What
is
here, guys, is a pencil skirt -- which has not been on my bottom half (
or any other half of me, come to think of it
) since
early April
. I had forgotten how much I missed my pencil skirts, and it was a joyous reunion, especially since it heralded in the fact that I am now getting back to my old, healthier size.
So in celebration, I ate an entire cake.
Just kidding.
OR AM I?
Yeah, I am.
cami, gap
jenna's cardigan, j.crew
pencil skirt, j.crew outlet
peeptoe leopard flats, steve madden
studded skinny belt, j.crew
ring, f21
gold bangle, kate spade
This picture totally happened.
Lisa
, are you looking to do another outtakes post soon? Haha!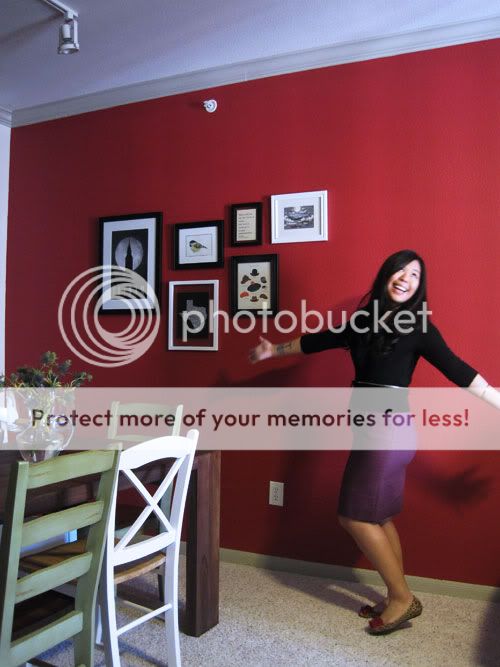 Also, have you noticed my new wall decor? I finally decided to get some art prints I bought ages ago framed and now we're going to be slowly adding to this collection. I already have a gorgeous illustration from
Rachel
I need to print and frame as well. It'll be exciting to watch the collection grow!